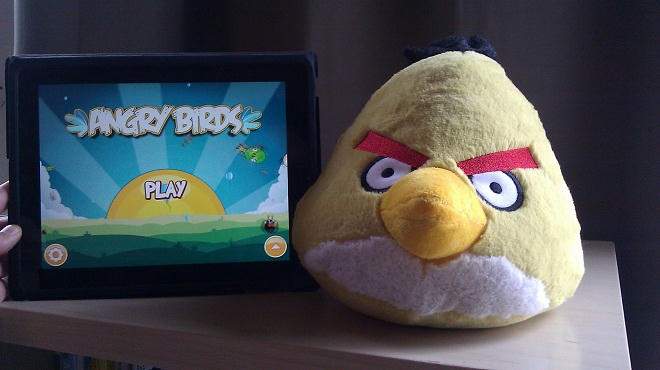 We know that the Angry Birds franchise has been very popular and successful but Rovio CEO Mikael Hed gave some numbers at the Le Web 10 conference which helps us quantify exactly how successful this game has been.
The company said it has sold more than 12 million copies of Angry Birds, with the majority of the revenue coming from the iPhone app. Rovio also has paid versions of fowl-flinging game for webOS and Symbian too. Rovio is now profitable, Hed said.
In fact, the ubiquity of the Angry Birds brand is why Rovio said it has 40 people working on the franchise. Look for that to continue as the franchise comes to Windows Phone 7, Nintendo DS and as sequels come to home console gaming machines like the Xbox and PlayStation 3.
While that's a lot of money for paid downloads, Rovio took an interesting approach with the Angry Birds for Android: it gave the game away for free and relied on advertising for revenue. This seems to be a smart move, as Rovio said it has seen over 30 million downloads from its free apps (which also includes lite versions on other platforms).
If the Angry Birds app is able to generate a significant amount of revenue, it could be a tipping point for the nascent mobile advertising market. App makers will be able to take home enough money to be profitable and it could mean that end users get multiple high-quality products like Angry Birds for free. I've seen the ads in the Android version of this game and it's not obtrusive really.
Interestingly enough, Rovio also said it's not focused on the movie deal we've heard about because this could take up to four years to pull off. Instead, it will be focusing on the smaller screens, which is a good strategy for such a young company.
[Via TechCrunch]